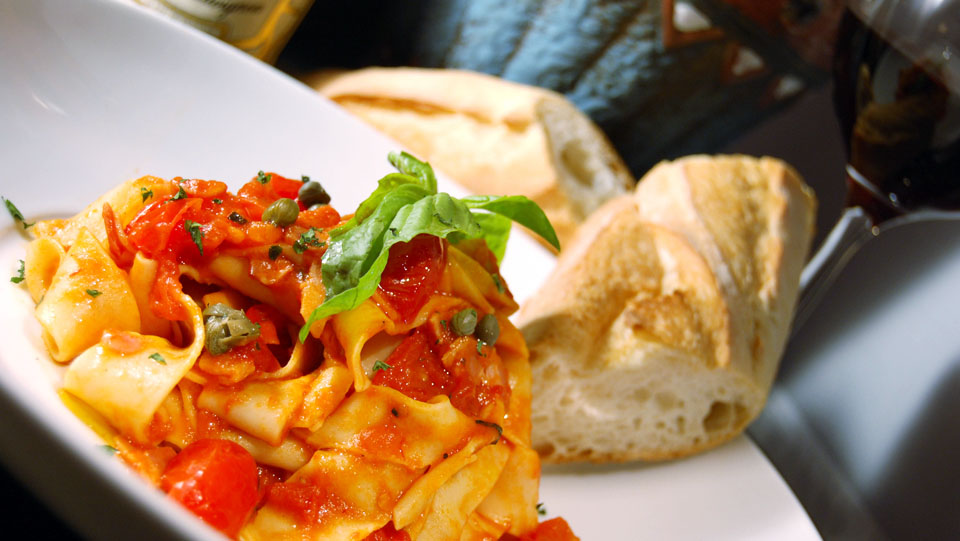 Whether you're in the mood to sample some local cuisine or partake in a lovely meal after a day trip, you're sure to find plenty of dining options to tempt your taste buds in Georgia, South Carolina, and Maryland. The long list of culinary treasures awaiting you includes exceptional Italian, quality ribs, and authentic Southern cuisine.
The perfect restaurant for carnivores and BBQ connoisseurs, Fat Matt's Rib Shack is the place to be if you're in the mood for good food and a good time. Along with live blues music every night, Fat Matt's offers delicious food served in a casual environment. Wondering about the dress code? At Fat Matt's, they say, "If you must wear a tie, at least loosen the knot before entering."
With a menu influenced by Northern Italy and an extensive wine list, there's plenty to love about Osteria 177. "Osteria" means" host" in Italy, and Chef/owner Arturo Ottaviano does his best to make you feel welcome every time you enter his award-winning restaurant. You'll find everything from homemade potato dumplings in tomato sauce to marinated and grilled whole fish branzino (filleted tableside) on the menu, along with seasonal, organic produce.
Frog Hollow Tavern considers itself a "modern restaurant meets bar" and that's apparent when you look at its long drink list (over 100 wines alone!). Both affordable and stylish, the Tavern prides itself on using fresh, local ingredients to create delicious meals like crispy duck rillette, GA Mountain apple carpaccio, and wild-caught shrimp and grits.
In addition to its seasonal menu, Columbia, South Carolina's Solstice Kitchen features an exceptional staff of servers and bartenders that are, in their words, "professional, yet far from stuffy," as well as a modern and simple décor. Though daily specials change...well, every day, examples of what you can find on the menu include skillet baked lobster pot pie, a five-hour braised Marcho Farms lamb shank, and vegetarian pappardelle pasta.
Laid back, yet refined. Traditional, yet modern. 11th and Bay Southern Table prides itself on these seeming paradoxes, putting new twists on classic Southern-style meals in an atmosphere that's upscale but still fun. The restaurant's located in an old cotton warehouse across from the Chattahoochee Riverwalk, and you'll find that whatever you order, it's made even better by the light of Edison bulbs overhead and the beautiful sunset over the river.
Image Credit: Osteria 177