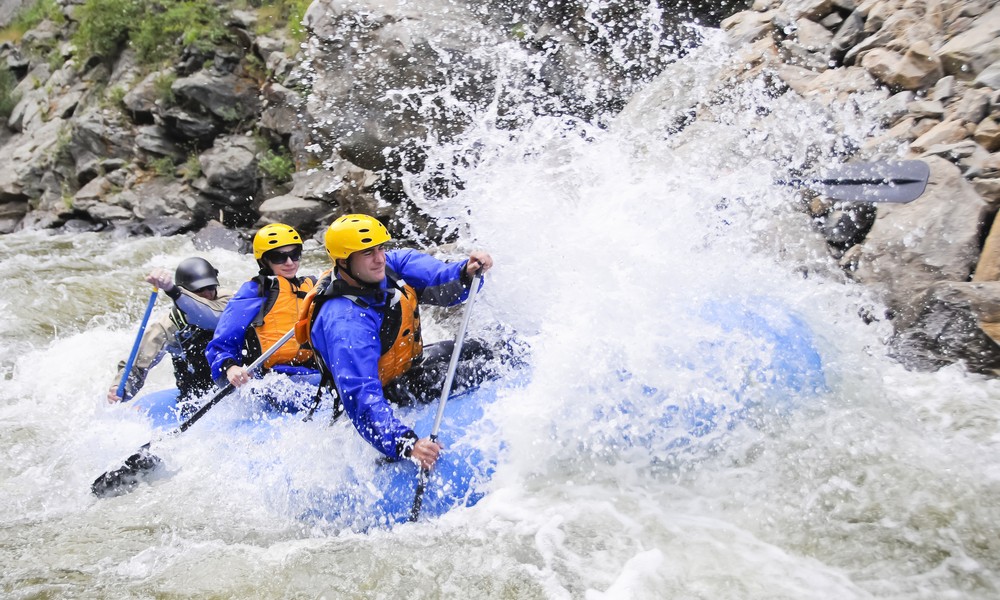 The heat of the summer sun can have you running for the nearest air-conditioned building. And with the hottest season now in full swing, it can be hard to brave the heat, even when you want to fit in time for adventure. Don't compromise on fun this summer—our list of exciting vacation spots will keep you cool (think air-conditioned museums, water parks, and lakes) and are only a day trip away!
Location: 1000 Bay Ave, Columbus
You know you're in for a treat when you visit an establishment that's been ranked as one of USA Today's "Top 12 Man-Made Adventures on the Planet." With options to raft, kayak, or stand-up paddleboard on the Chattahoochee River, your entire family is sure to find the water sport that best suits them. Choose an adventure from "mild" to "wild"—no matter what, you're in for a good time.
Location: 700 Sprewell Bluff Road, Thomaston
What better way to cool off than with a dip in a scenic river? Often considered one of Georgia's most peaceful outdoor centers, Sprewell has a lot to offer. Hike along the shaded trails, escape the midday heat in a cabin rental, or skip rocks along the river while you let it wash over your toes. There's always some fun to be had when you take a trip to this park!
Coca-Cola® Space Science Center
Location: 701 Front Ave, Columbus
If you're looking to beat the afternoon sun (and learn something new while you're at it), this is the perfect place to take your family! A program run by Columbus State University, the Space Science Center offers a host of interesting and exciting things to discover. Be awed by the WestRock Observatory, take in a show at the Omnisphere Theater, or learn something neat in the Challenger Center.
---
Who says summer has to be just about "having fun in the sun?" With these options, you'll be able to keep cool; keep hydrated; and best of all, keep having fun!