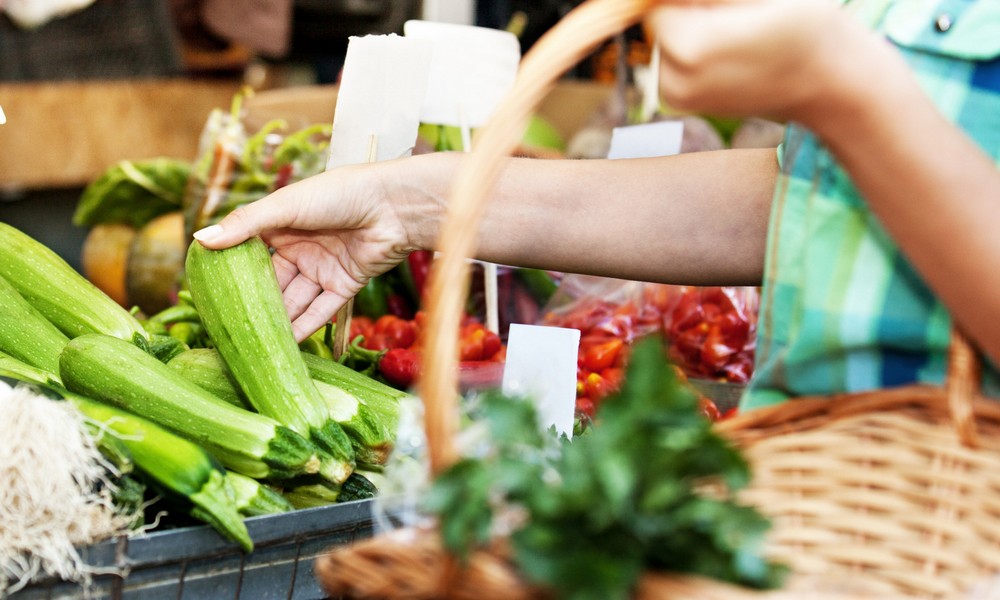 Grab your reusable grocery bags, cash with small bills, and sense of adventure: it's time to go to the farmers market! There's nothing quite like fresh, local produce. Every season has its own flavor, and spring is especially renowned for its fruits and veggies, which range from asparagus, broccoli, honeydew, and peas to pineapple, spinach, and swiss chard. Going to your local farmers market is a great way to make the most of seasonal ingredients, buy organic, and help out the local community in the process.
Here's a list of a few local markets in Columbus, Georgia that Rivertown Buick GMC has compiled for you:
Location: The 900, 1000, and 1100 blocks of Broadway
You don't want to miss this bustling, iconic farmers market! Taking place every Saturday of the year from 9 AM until noon, you're sure to have something that will interest you at 2017 Market Days. With producers selling fresh fruits and veggies, as well as soap, jewelry, and baked goods, you'll find something to suit your fancy. Even better, a number of local animal shelters attend the Market, giving you an opportunity to visit with some furry friends.
Midland Community Farmers Market
Location: Midland, at the corner of Warm Springs and Garrett Roads
Another great way to spend your Saturday mornings, head to Midland this May through October for the Midland Community Farmers Market, open from 9 AM to noon. There you'll find a wide variety of locally sourced and created goods, ranging from your standard produce and baked goods to even more exotic fare, like local honey, goat dairy items, and much more!
---
Here are some extra tips for making the most of your trip to the farmers market:
Get there early and have a plan, but be open to new ideas.
Make a loop to get a lay of the land.
Talk to the farmers. They know their stuff and are usually more than happy to give you tips on how best to prepare the food.
Try one new fruit or vegetable that you've never tried before!
You never know: you just may fall in love with your local farmers market and turn your back on the regular grocery store for good. Happy produce hunting!