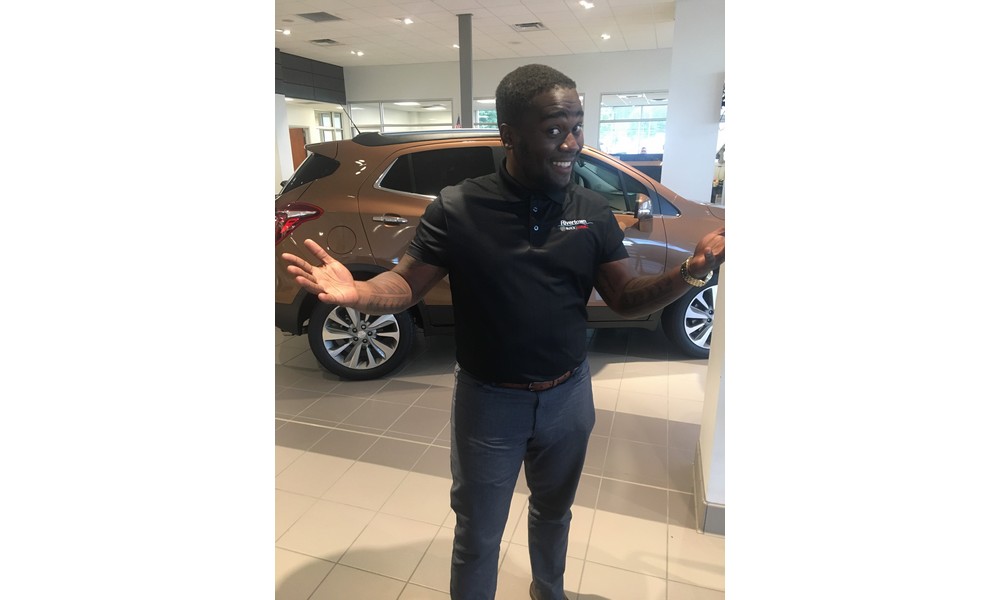 This month, Rivertown Buick GMC is proud to spotlight one of our salesmen, Trevor Price. Hailing from Blakely, Georgia (home of "the best chicken in the entire nation," according to Trevor), our trusted salesman has been with us for merely two weeks, and yet he's already a favorite with colleagues and customers alike.
Trevor's favorite part of working at Rivertown Buick GMC is talking to customers and building a community-based relationship with them, all while being part of a dedicated team that puts forth a concentrated effort to get tasks done.
When he's not helping clients, you can find Trevor singing, doing stand-up comedy, dog handling, practicing improv, or eating at Chick-fil-A®. ("Becaase I love chicken—chicken is very good.")
We're grateful to Trevor for everything he's done to make Rivertown Buick GMC a dealership where customers are glad to come for the ultimate Buick experience. If you haven't met him yet, be sure to say hello the next time you visit us; he would enjoy meeting you.