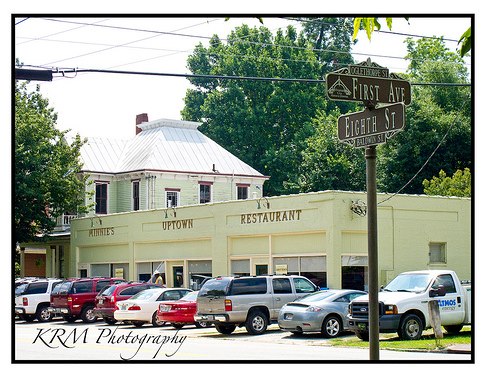 When the Rivertown Buick GMC team finishes up a long day and is looking to unwind with a delicious meal and friendly atmosphere, we head to Minnie's Uptown Restaurant.
If you've ever been, you've seen the smiling faces, smelled the swirling aromas, and tasted the authentic Southern flavor in every dish. If you haven't been, what are you waiting for?
No matter what you order, you can't go wrong. Choose between fried chicken, cornbread dressing with gravy, cream corn, green beans, and other Southern favorites. (And be sure to keep in mind that this cafeteria-style restaurant's menu changes each day.)
Whether you come in for lunch or dinner, by yourself or with a large group, you'll find a good time waiting for you whenever you walk through the doors. So stop by, sit down, and savor every bite--maybe we'll see you there!
Minnie's Uptown Restaurant: 104 8th St Columbus, GA 31901
Image Credit: KRM Photography