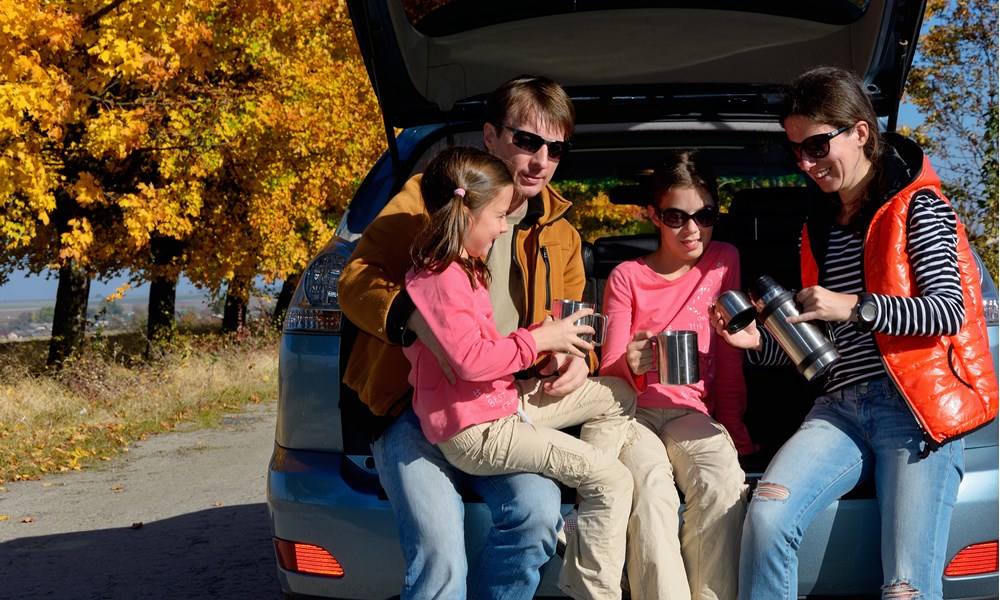 The fall season is a driver's paradise, falling between the packed highways of the summer vacation season and the winter holiday rush. A fall road trip is a chance to break out of your routine, an opportunity to experience the joys of the changing weather – and leaf colors – with the people you love most.
At Rivertown Buick GMC, we're here to help you enjoy all the thrills of the open road with none of the stress. The key to the perfect fall road trip lies in the planning, so set yours up for success with these helpful tips.
Fantastic fall destinations
Fall lends itself to a variety of exciting road trip destinations. Fall foliage drives, designed to maximize your enjoyment of the season's changing color scheme, are a popular and low-cost choice with numerous online guides dedicated to planning the perfect route (such as this one from Travel and Leisure). Another frugal option: make the trip to that theme park or beach destination that you've been putting off. The combination of reduced rates and less crowded environs makes for a uniquely memorable experience.
We recommend Callaway Gardens, The National Infantry Museum, and The Columbus Rivercenter as great places to check out this fall, whether you're interested in the great outdoors, learning a little history, or just taking in a great show.
Budget-saving tips and tools
Nothing ruins a road trip faster than running out of money and gas 74 miles short of your destination. Thankfully, road-trippers in our connected day and age have more tools than ever to make this part of the planning process simple. GasBuddy lets you review gas prices at various points along your route ahead of time, while PackPoint helps you create comprehensive packing lists based on your planned activities, weather forecasts at your destination, and more to avoid unforeseen expenses.
Make sure your vehicle's at its best
All those little things you've ignored for the past few weeks need to be checked or fixed before you leave. Getting stuck in the middle of nowhere with a dead battery is not only inconvenient, but you'll also end up paying more for an emergency repair than you would have done with preventative maintenance. Even if you don't sense any problems with your vehicle, be sure to get your brakes and tires checked and the oil changed, if needed, before you hit the road. If you're overdue for routine standard maintenance, your future self will thank you to get that taken care of now.
The journey counts
No matter how great the destination, it's the time spent on the road during a road trip that can be most memorable. Whether you're traveling with friends, that special someone, or the whole family, don't rush it. Pack plenty of snacks and games for younger children (and the young at heart), and stop regularly to stretch your legs and explore the world beyond the everyday.
Follow these tips and you'll be well on your way to a fall road trip for the ages. Safe travels – and from all of us at Rivertown Buick GMC, enjoy the ride.