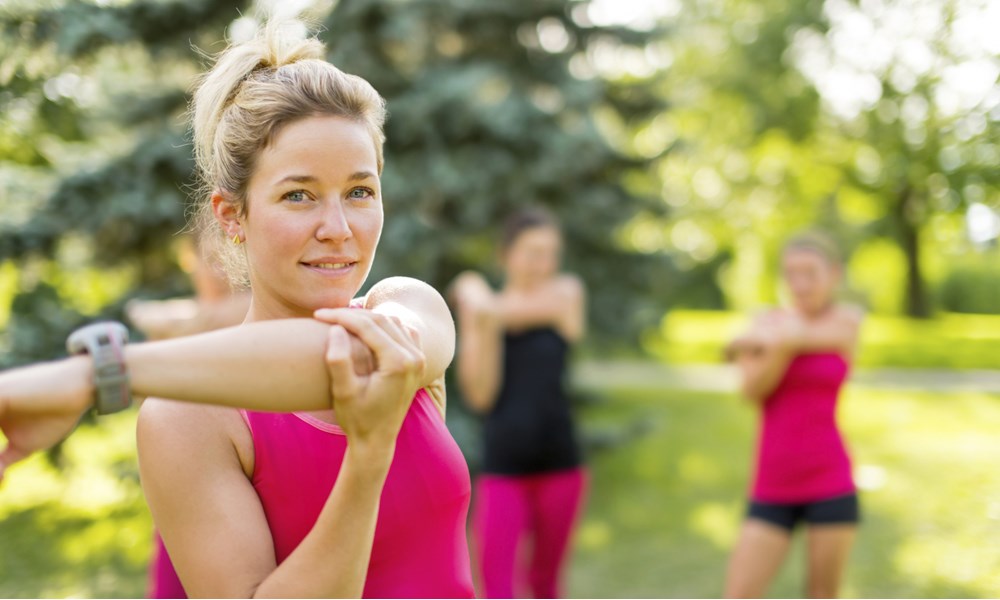 Many of us would like to get in better shape, but the amount of available fitness apps can be daunting. Whether you've finally decided to take that first step on your new fitness journey or are a seasoned athlete just looking for new resources, trying to find the right fitness app for your needs can make you feel like quitting before you even start.
Before you start blindly browsing the app store, take a look at these free fitness apps for Android and iOS to get you started.
Couch to 5K®: If you've always wanted to lace up your sneakers and pound some pavement but never knew where to start, this is the app for you. You'll start with an eight-week program that provides three workouts per week to get you ready to cross the finish line. (http://www.active.com/mobile/couch-to-5k-app)
SWORKIT: Whether you have 5 minutes or an hour, this app will give you the perfect workout. Choose between strength, cardio, yoga, or stretching sessions. (http://sworkit.com/)
StrongLifts 5x5: If the thought of carrying paper and a pencil around the gym to keep track of your reps and rest time for each exercise makes you cringe, this is the app for you. It will keep track of all the stats so that you can focus on getting fit, not finding your paper. (http://stronglifts.com/apps/)
Yonder: If you find yourself outside instead of in the gym, this app is great for finding new hiking, biking, kayaking, and skiing routes, complete with reviews and tips from other outdoorsmen. (http://www.yonder.it/#landing)
Daily Yoga: Let's all get on the same page here; yoga isn't boring. This app gives you access to over 50 different classes, each with a specific focus. Interested in increasing flexibility? Want to strengthen your core? Find what you're looking for, and don't let the various poses intimidate you. This app includes a full library with details on over 500 poses. (http://www.dailyyoga.com/#/)
Freeletics: No gym? No problem. If you have at least 10 minutes, you can choose from over 900 bodyweight workouts that will get you in shape wherever you might be. (https://www.freeletics.com/en)
Deciding to start an exercise regimen is a big step, and it's important to keep variance in your routine if you're already active. These apps are a great start to kicking your fitness journey into gear. Remember, it's all about finding what works for you. Discover what will keep you motivated and stick with it!