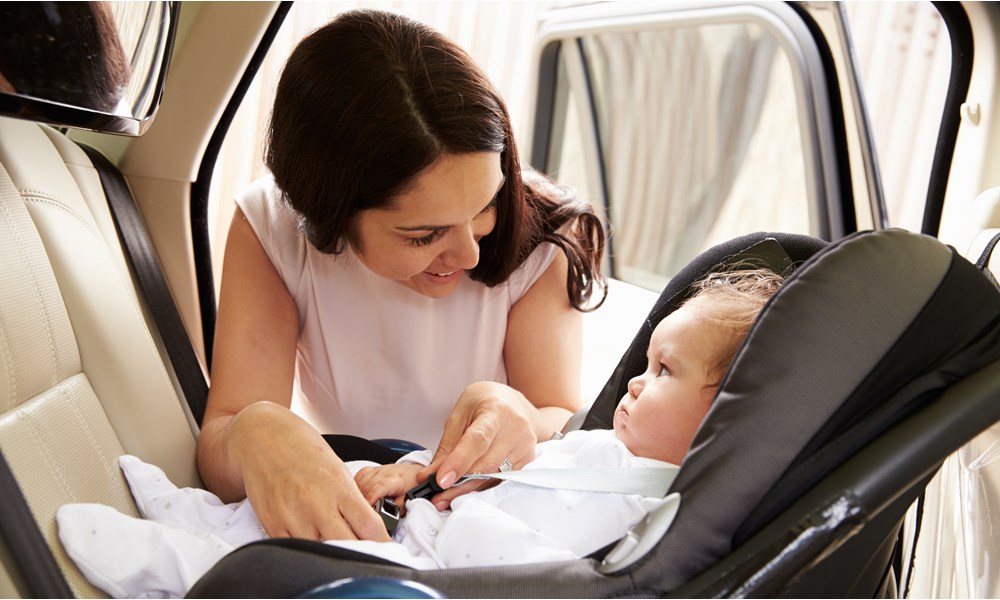 The world of child safety seat laws can be confusing and overwhelming for parents. You want to make sure that your child's safety needs are being met and that you're following the law. The good news is that there are plenty of resources out there to help you do just that, and Rivertown Buick GMC is here to help.
Note: Information about child safety seat laws is not the same as legal advice. We are not giving, offering, or suggesting any legal advice. Be sure to obey all driving laws in your location.
The laws of the land
Each state as well as the District of Columbia has laws regarding child safety seat use. These laws set standards in key areas, which may include any or all of the following:
Which children must be in child safety seats or car seats
When an adult belt is permitted
Whether the child seat must be in the rear of the vehicle
Maximum base fine for first offense
After graduating from enforceable child safety seat laws, children in many states are still covered by safety belt laws. Following these laws will not only help keep your family safe, but also set a precedent for your children to follow in adult life.
The Insurance Institute for Highway Safety includes a guide to these laws across the country. You can also learn more about car seat laws in your state by visiting the website of your State Highway Safety Office.
Additional recommendations
While not required by law in every state, the American Academy of Pediatrics advises parent to keep toddlers in rear-facing car seats until at least age two or until they exceed the height and weight limits for their car seat. "A rear-facing child safety seat does a better job of supporting the head, neck and spine of infants and toddlers in a crash, because it distributes the force of the collision over the entire body," explains Dennis Durbin, M.D., F.A.A.P., a pediatric emergency physician and co-scientific director of the Center for Injury Research and Prevention at The Children's Hospital of Philadelphia.
Benjamin Hoffman, MD, FAAP, shows how to properly install a rear-facing seat in the video below.
Choosing a vehicle well-rated for passenger safety can help provide even more peace of mind for you and your family. Visit our dealership to get our latest recommendations and learn more about keeping your children safe on the road.